Glamping, defined as a glamous way to experience the great outdoors without sacrificing luxury. Since 2005, the global travel trend has caught the eye of outdoor enthusiasts who enjoy upscaled and sustainable tents, yurts, villas, cabins, cubes or treehouse accommodation. Glamping combines both yesterday's amenities and today's technology whilst offering a sense of escapism, adventure and natural recreation.
Whilst not easy to find the best glamping sites on your own, Charlotte Travel's Travel advisors are constantly seeking some of the best destinations in the world for you outdoor enthusiasts.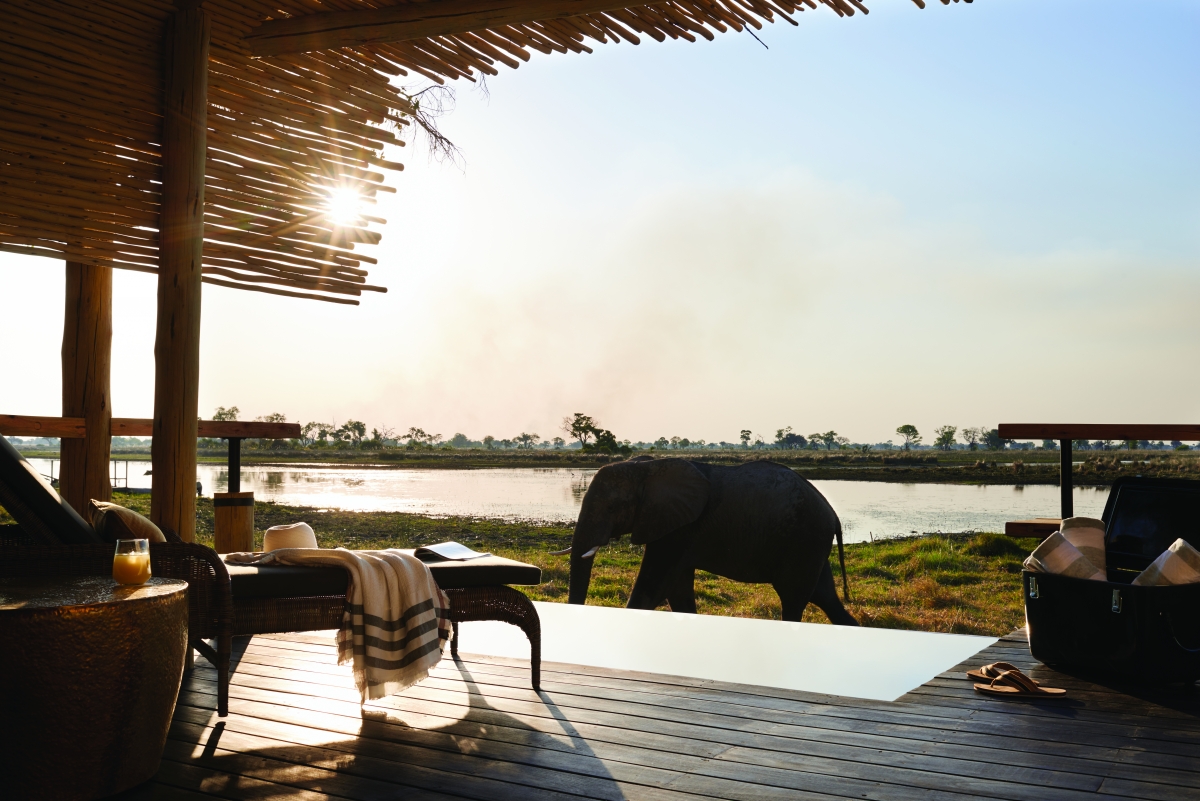 Botswana, seamless connection with wildlife
Belmond Safaris operates three lodges in the Okavango Delta, one of the world's last great wilderness areas. All luxury lodges are air-conditioned with wireless internet and comfortable bedding. You will be amazed by the knowledge of Belmond Safaris' Rangers and experts who have been working with Belmond in Botswana for over 30 years. 
Khwai River Lodge, situated in the Khwai Concession which serves the local Khwai community and overlooks floodplains that attract a large variety of Africa's big game. Enjoy a spa treatment in the Spa Center or on your very own private deck. 
Savute Elephant Lodge nestled in the Savute Channel in the Chobe National Park famous for wildlife watching, not many locations in Botswana offer better game viewing than from this area. Expect groups of elephants to walk up to your private lodge. 
 Eagle Island Lodge, the most recently refurbished of the three, overlooks a lagoon one of the best things to do is to take guided walks or head out into the waterways by tradtional mokoro (dug-oug canoe). Take a helicopter ride from Eagle Island Lodge to spot game from above.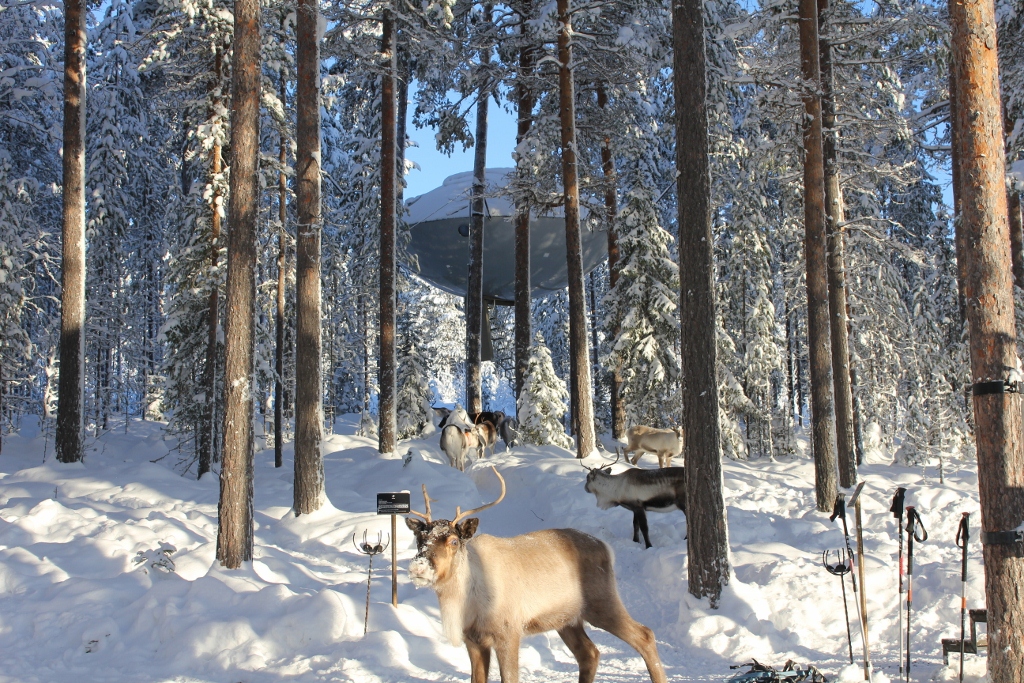 Sweden, stay on the treetop like as a bird
The incredible TreeHotel in Sweden offers a unique hotel experience beyond our wildest imaginations. Designed by some of Sweden's top architects, you will be dangling from the trees, looking down from a bird's eye view and taking in the gorgeous natural environment. Located in Harads, near the Lule River, a village with a population of about 600 people only, the seven treerooms are camouflaged amongst the trees, hidden from the outside world while whilst offering magnificent views of the Luler River Valley, miles of forest, the powerful river and even the Northern Lights!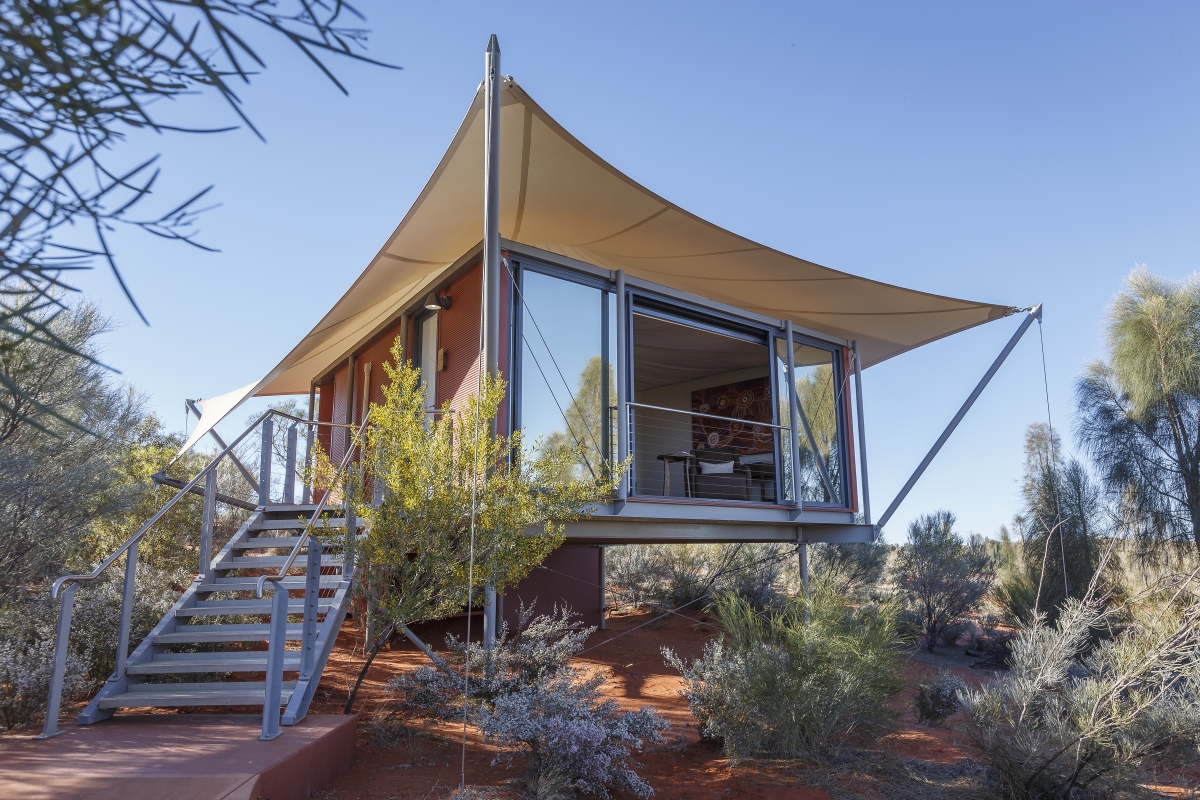 Australia, discovery in the spiritual heart
Standing at the gateway to the UNESCO World Heritage–listed wilderness of Uluru-Kata Tjuta National Park, 15 luxury custom-designed luxury tents of Longitude 131° offers inimitable postcard vistas of Uluru, perfect for viewing the dramatic sunrise and sunset throughout your private floor to ceiling windows. Each tent is named for an explorer or pioneer and framed artefacts offer a first-hand history and tales of a much tougher experience in the outback.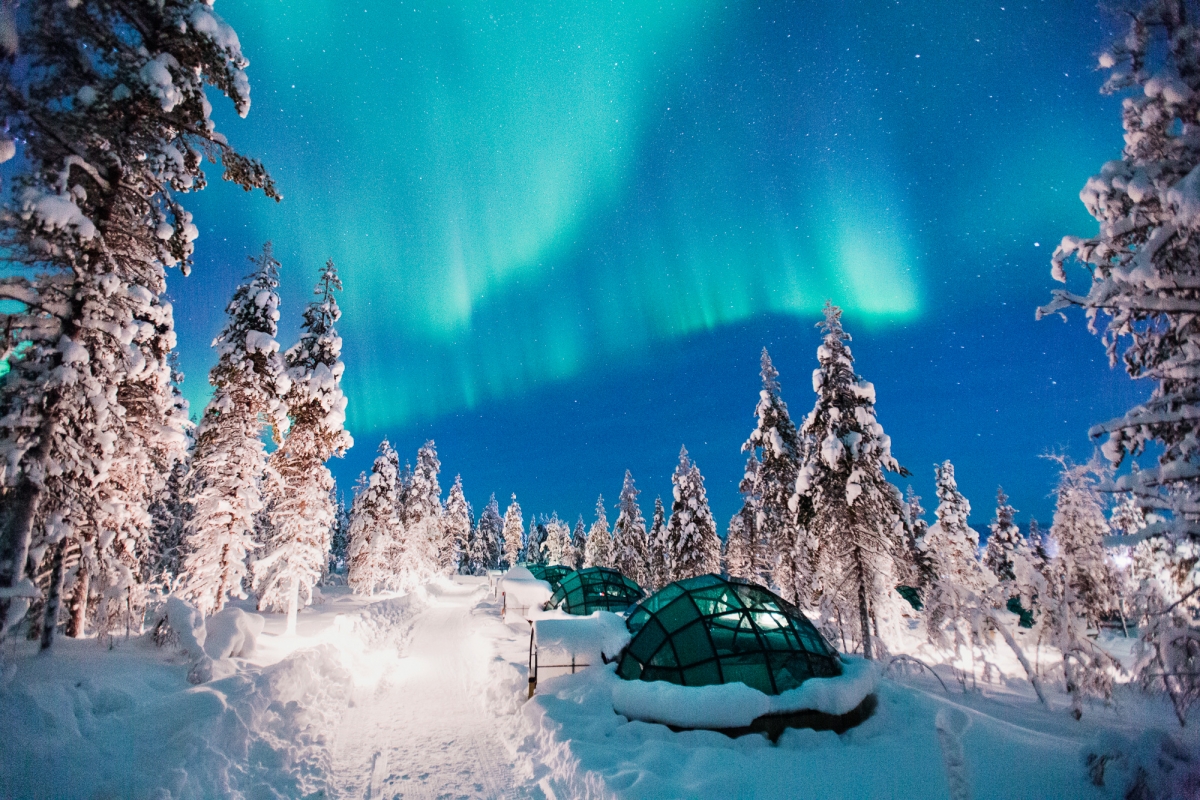 Finland, glass igloos in Arctic Circle
Sleeping in one of 20 thermal glass igloos at Kakslauttanen Arctic Resort, means your blanket is the incredibly romantic Northern Lights. Sleep under the stars nestled in the wilderness near Finland's Urho Kekkonen National Park, the hotel has been selected as the the Arctic Circle's best spot for viswing the Aurora Borealis. Each igloo contains a frost preventative, maintaining crystal clear panoramic view. A minute walk away, the main building also includes the world's largest smoke sanue complete with its own restaurants, ice bar and snow chapel which is only open in Winter.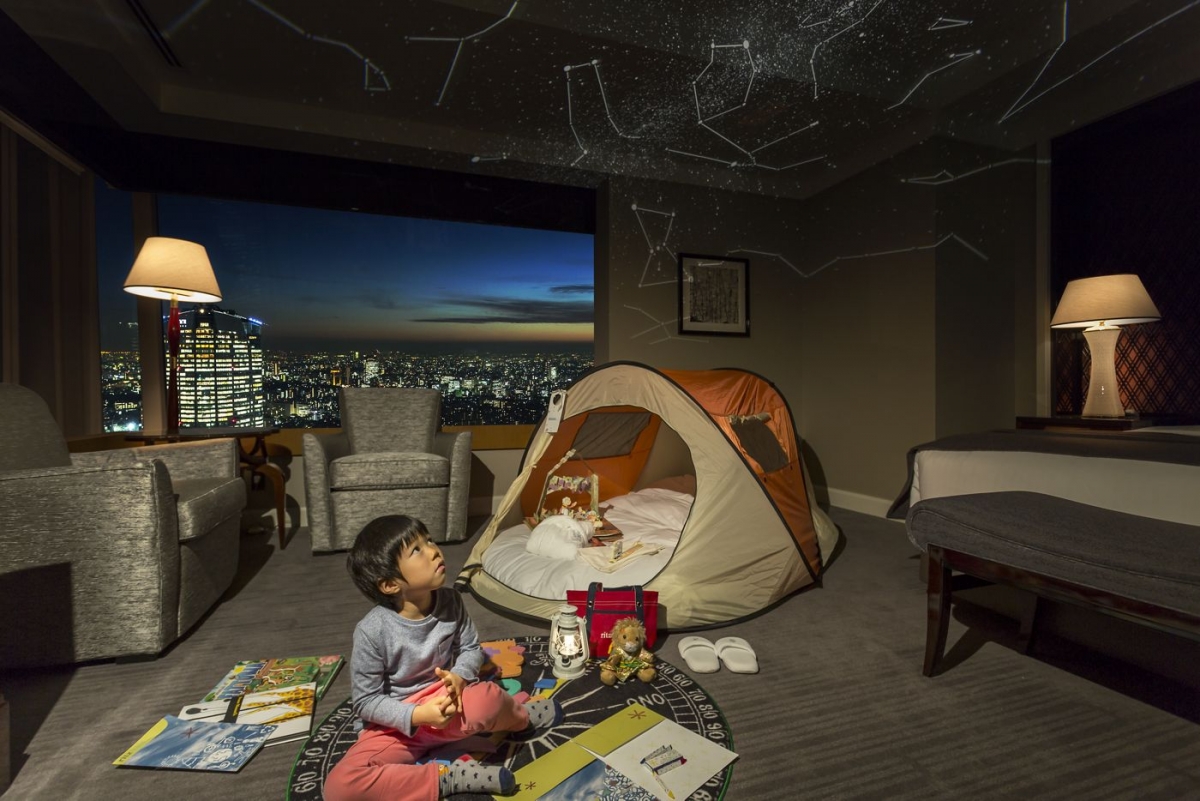 Night Safari at The Ritz-Carlton 
Setting up a luxurious tent in your hotel room sounds extraordinary but it truly allows us to explore vast wonders particularly for the kids! Ritz Kids Night Safari Adventures takes your kids an incredibly memorable stay. Firstly, kids get their own check-in experience, complete with miniature counters, they are then greeted by a tent complete with luxurious Ritz-Carlton comfort and bedding. The stay also includes story books that let little adventurers listen to a professional storyteller or you bring fairy tales to life.
6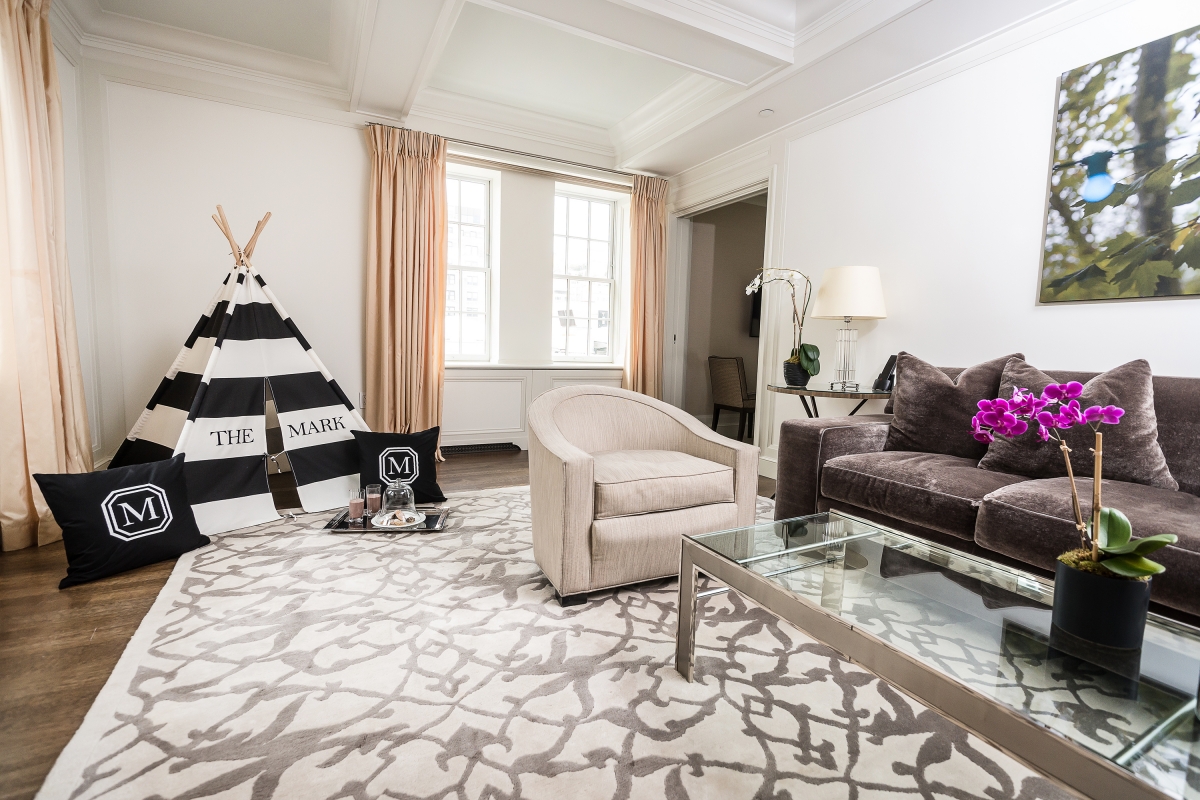 Slumber Party at The Mark, New York 
Situated in the heart of Manhattan's most elegant neighborhood, The Mark also creates a customised Slumber Party for your little ones during your stay in a suite. Throw a family party in your suite and have the little ones have a party of their own with the tent setup, an in-room family movie, chocolate milk & cookies, and breakfast everyday during your stay.