Christmas is round the corner and before you know it, your Facebook feed will be filled with photos of Christmas lights and mulled wine. What better way to up your game and take Christmas to the next level by spending your holidays in Europe at a Christmas market? With so many to pick from, we've compiled a list of the best market that reflects the culture of the region. Be prepared to eat all you can, drink all you dare and dance till you drop.
5. Brussels, Belgium
Five weeks filled with enchanting encounters, perfumes, colorful stalls, fantastic gift ideas and original tasting sessions. Winter Wonders' attractiveness is now legendary, making it a key event in Brussels during the festive season. This unmissable happening greatly contributes to make our capital city into a privileged city-trip destination. The ice-skating rink, a gorgeous Chistmas tree, a magical and original light and sound show, videomappings, a festive Christmas Parade, the traditional Ferris wheel, the merry-go-rounds… All these amazing activities enchant big and small alike and make the course unique.
Runs from 25th November 2016 to 1st January 2017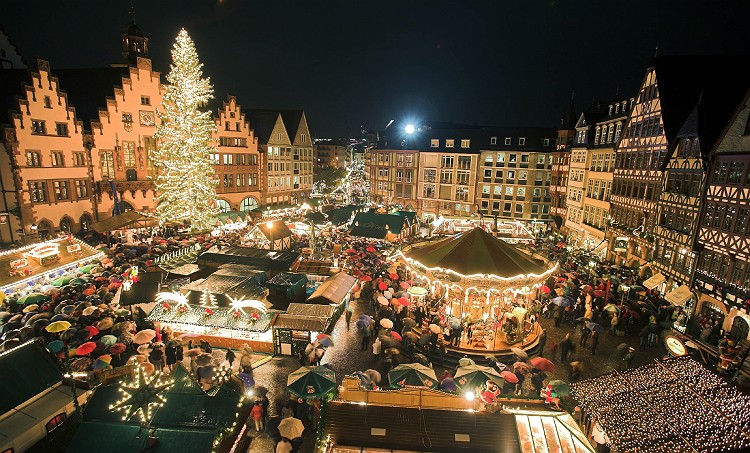 4. Vienna, Austria
One of the most well-known Christmas Markets is the traditional "Vienna Magic of Advent", which turns the City Hall Square into a shining fairytale land. Christmas gifts, tree decorations, sweets and warming drinks are awaiting you as well as a carousel and craft fun Christmas Workshops for kids. The trees of the surrounding City Hall park are festively decorated and radiate in a sea of lights - a Viennese experience, you'll definitely don't want to miss! 
Runs from 13th November to 23rd December 2016

3. Frankfurt, Germany
Beautiful on the eyes with the huge Christmas tree centerpiece, the Frankfurt Christmas Market is one of the most important and most beautiful markets in Germany. Famous for its size, artistically designed stalls with elaborate stand decorations, the scenic surroundings on the Römerberg and St. Paul's Square combine to make this Christmas market one of the most popular in Europe. 
Runs from: 23rd November to 22nd December 2016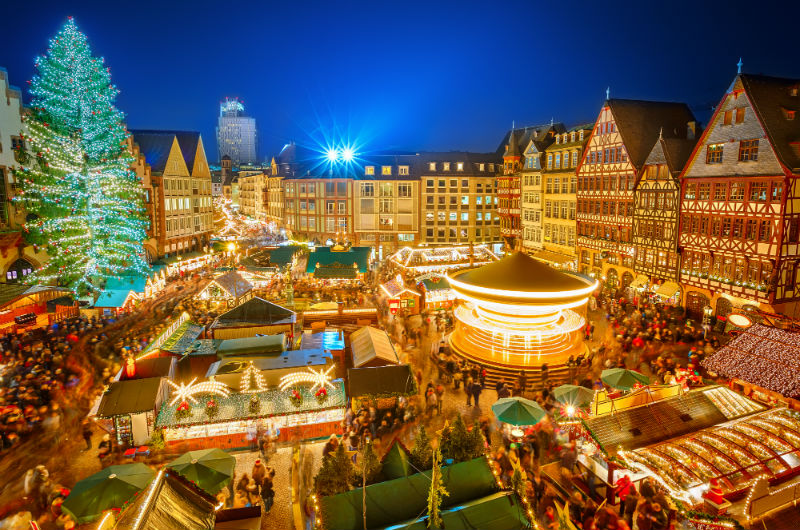 2. Strasbourg, France
The oldest Christmas market in Europe, also known as Christkindelsmärik, began in Strasbourg back in 1570. You'll be kept busy with over 300 stalls spread out all over 12 locations in the city center bringing you the warmth and authenticity of Christmas in the form of an Alsatian tradition. The perfect trip to go back in time and discover how Christmas was traditionally experienced. 
Runs from 25th November to 31st December 2016
1. Zagreb, Croatia
Explore this idyllic side of the Croatian capital by visiting during the time of Advent and partake in Christmas themed activities on the streets and square in and around the city. As our favourite Christmas Market in Europe, the entire city evolves into a little Winter Wonderland with singing, dancing and lots of entertainment on every corner perfect for families, couples and friends. We highly recommend sampling traditional delicacies alfresco. 
Runs from 26 November 2016 - 8 January 2017