If wildlife adventure, unique cultural encounters and spectacular scenery are what you are after, Africa should be on your to-go list! Don't think luxury accommodation is available in the African bush? Think again!
Below are the Top 5 Lodges / Camps for you to enjoy wildlife viewing and get in touch with nature.
Time to have a change of scenery and get away from the hustle and bustle of daily life!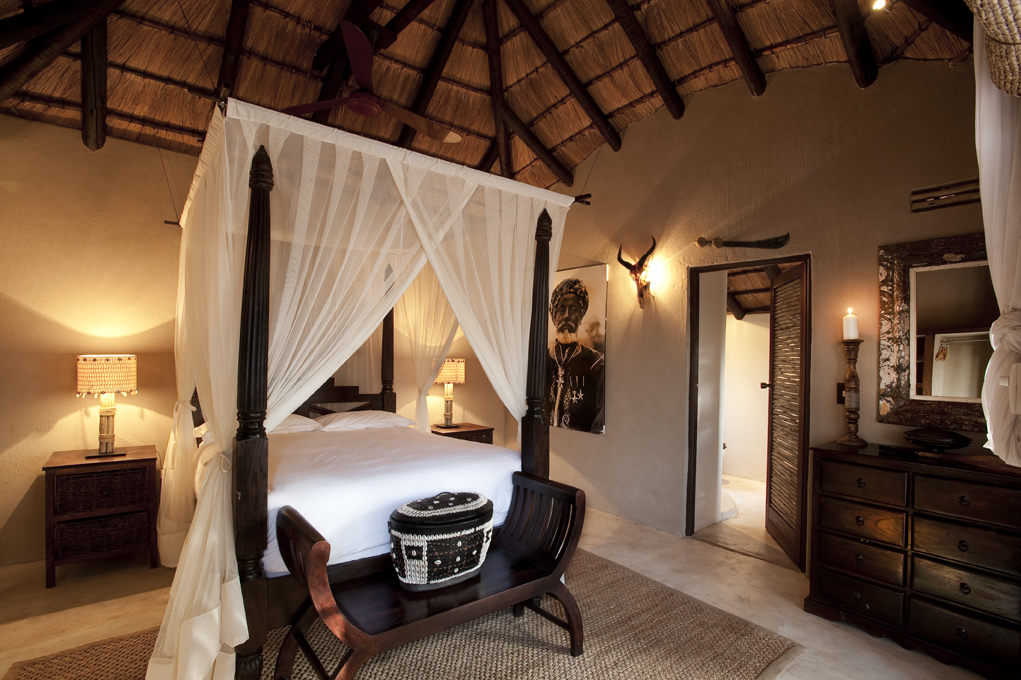 1. Leobo Private Reserve, Luxury Safari House
A genuine safari house located in Waterberg mountains, 3-hour drive north of Johannesburg is an amazing home for families and large groups alike who would like to enjoy African wilderness. The house architecture will take your breath away, but the real draw is the 12,000 acre private game reserve on your doorstep. Quad bikes, dirt buggies, horses, mountain bikes, motor bikes, helicopters, clay shooting, fishing and more, all to use at your leisure.

2. Vumbura Plains Camp, Botswana
This is a great spot for game viewing on both land and water year-round. The habitat mix means you can find every species in the Okavango if you stay at the camp. It delights you more if you love predators and birds. Their rooms include a private plunge pool and 'sala' - a place from which to watch the passing parade of wildlife while indulging in a soothing massage. Life is good, isn't it?

3. Jao Camp, Botswana
Delta water experience is truly special and there is nowhere like Jao Camp in Botswana that you can best enjoy it. It's one of the most stylish and authentic lodges for you to experience classic African wilderness. The famous spa is where you can enjoy a wide range of massage therapies surrounded by breathtaking scenery. Your chance to glimpse powerful creatures is massive here and it will definitely be a memorable experience! 

4. Segera Retreat
If you want to have an intriguing adventure and see all the Big Five and rare species, Segera Retreat, Kenya is your ideal place to stay. Home to a vast array of animal, bird and plant life, it provides an important corridor for the migration of elephant and other wide ranging species. As it is a private reserve open to 20 guests a day, make sure you book early!

5. Belmond Eagle Island Lodge
Belmond resorts are always of high quality and the water-focused Belmond Eagle Island Lodge in Botswana is no exception. Each of the lodge's Deluxe Tented Room boasts its own plunge pool and a private deck provides the perfect space to soak up the scenery. Adventures are endless here! Game viewing, motorboat excursions, barge cruises, helicopter rides, you name it! Is there a happier journey than this? I don't think so!